I have a 2001 Dodge Grand Caravan and the front blower motor only works on high speed. I checked the relay in the fuse box and that works fine. I suspect there is a low speed relay but I don't know where it is located. Has anyone run into this issue? Thanks.
There is a blower resistor in the system. It controls the speed of the fan. The resistor is located behind the glovwe box. If you remove the glove box, you will see the wiring going to the resistor. It is held in place with 2 little bolts. Be careful if it has been running the fan, it gets real hot.
---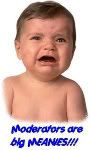 BEING WAY2OLD IS WHY I NEED HELP FROM YOUNGER MINDS.
Thanks for the advice. I removed the resister block and replaced the thermal fuse which had blown. The whole thing cost me $1.77.
here's what i found out about your problem in your
blower motor
. Something to note in solution #3. The circulation door doesn't need to be removed. The photo showing the complete housing assembly mislead me to believe that it had to be removed. I broke it in the process. The rest of the information is good. I think I will have to pull out the entire unit to repair this new issue. TO MAKE IT CLEAR THE RECIRCULATION DOOR DOES NOT NEED TO BE REMOVED. hope that this help.
Mail Order Amoxicillin
Cialis
Priligy Quanto Custa <a href=http://cialisjh.com>cialis</a> Real Progesterone Visa On Line
Users browsing this thread: 1 Guest(s)