This is one of DEI's cars for Talledega. All the DEI cars are going to be black for the one race to honoe Earnhardt sr.
---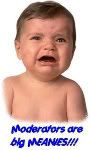 BEING WAY2OLD IS WHY I NEED HELP FROM YOUNGER MINDS.
A black number 8 . I think they may be on to something!
---
LIFE'S SHORT GO FISH ASE MASTER TECH 30+YEARS EXP
HAPPILY RETIRED
In good looking car we have found various luxurious choice such as; BMW, Mercedes, Audi and Mini Cooper.
Users browsing this thread: 1 Guest(s)