99 Nissan Altima Knock Sensor Location ?? - Printable Version
+- 10W30 Auto Repair Answers and Archive (
http://www.10w30.com
)
+-- Forum: Tech - Diagnosis and Repair (
http://www.10w30.com/forum-26.html
)
+--- Forum: Engine / Powerplant diagnosis and repair archive (
http://www.10w30.com/forum-29.html
)
+--- Thread: 99 Nissan Altima Knock Sensor Location ?? (
/thread-1290.html
)
---
99 Nissan Altima Knock Sensor Location ?? -
Annice
- 07-08-2007
Can someone please tell me where the knock sensor is located on a 1999 Nissan Altima, 4 cyl
---
-
way2old
- 07-08-2007
It is located somewhere around the center of the engine on the firewall side. I can't find an exact location, but check at that location. It may be easier to see from under the bottom of car.
---
-
gacyota
- 07-09-2007
and this is what the part looks like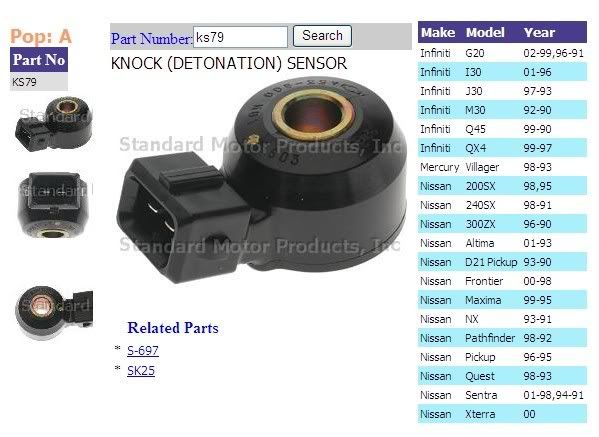 ---
RE: 99 Nissan Altima Knock Sensor Location ?? -
Paully
- 11-10-2011
Thanks for sharing info.
---